Solidarity balls for French hospitals
Rebond x The Feebles
Solidarity balls
By purchasing this ball, you are fighting as close as possible to hospital staff, patients and their families.
The project initially created during the Covid-19 pandemic, having brought out urgent needs, we have decided to keep this partnership active.
Solidarity with patients, their families and hospital staff must be timeless, we continue to support the Foundation des Hôpitaux de Paris-Hôpitaux de France, by donating a portion of the profits from each ball sold.
For each balls purchased, € 10 is donated to the Foundation des Hôpitaux de Paris-Hôpitaux de France.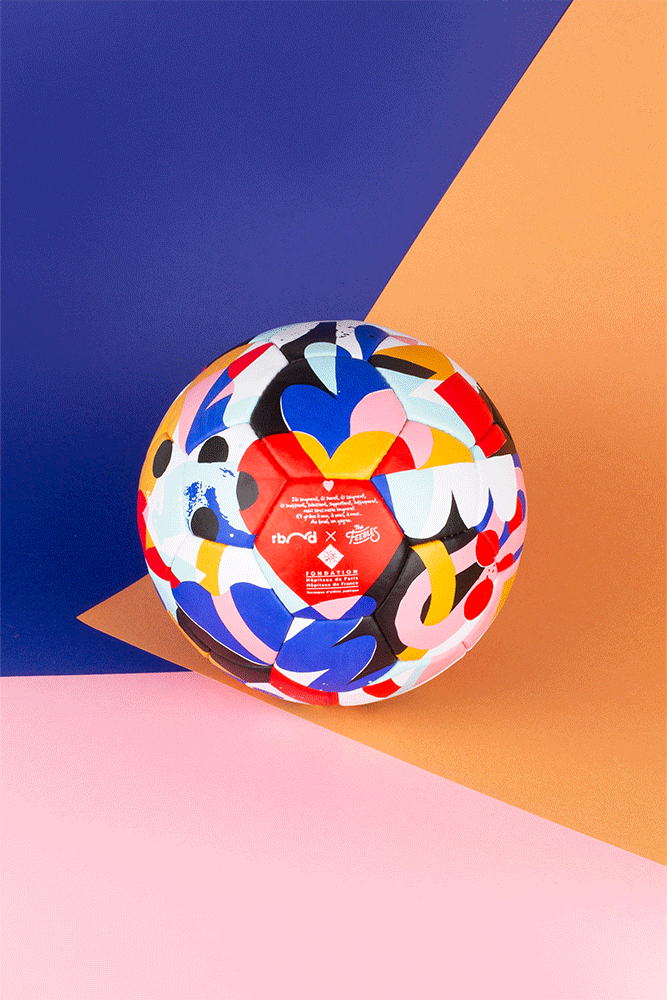 The basketball, by The Feebles!
The duo of creators, always in search of new techniques and media of expression, chose to put their art to the test of the ball. Result: A playful and modern design that meets the world of soccer, rugby and basketball.
This basketball is hand painted and machine assembled in a factory committed to fair trade. Launched during the Covid-19 crisis, part of the profits are donated to the Hospitals Foundation, which works to improve the daily lives of nursing staff, hospitalized patients and their families .
Technical specifications:
- Size 7 - Match quality
- Laminated rubber
- Natural inks EN-71 phthalate free
- Natural latex bladder
Our balloons are delivered inflated (up to 3 balloons) within 3 to 5 working days via Chronopost.
Rebond now offers Hipli delivery! Receive your balloon in a reusable parcel made from recycled polyester: you just have to send it back thanks to its pre-paid envelope. Hipli means 83% less carbon impact and 25kg of waste avoided. To find out more, go here!
You have 14 days to change your mind! To make a return, you just have to make your request to the customer service at hello@rebond-project.com.
Remember to moisten the needle before inflation! Your basketball should be inflated to between 0.5 and 0.6 bar, or between 7.25 and 8.70 PSI.
Caution: Failure to follow these instructions may result in a risk of puncture or bursting.
1 football and 1 rugby ball
Colorful, punchy, artistic... we wanted to bring a positive message through these balls.
Because tomorrow all this will be a thing of the past, because after the storm comes the good weather, and the moment will come when, ball in hand, we will look back with pride, with the feeling of having overcome the ordeal that stood before us.
To unite as many people as possible around this project, we worked on two balls: one for football, the other for rugby.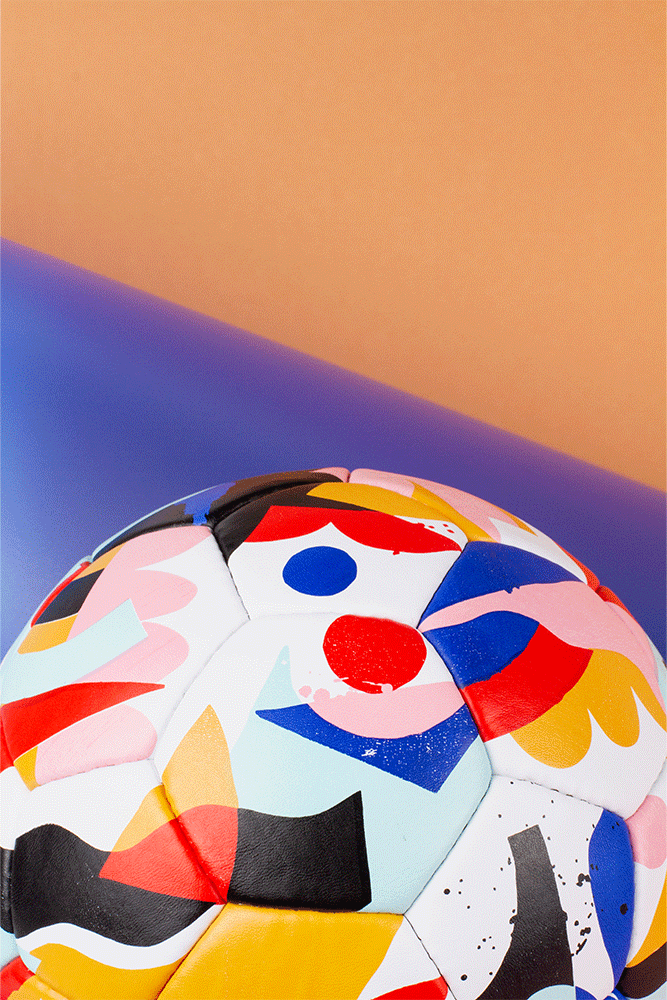 These balls are produced in India, in a factory engaged for the respect of fair trade. The material used during production do not contain any phthalates and the used print meet European standards for games and toys. Each ball comes in an organic cotton bag.
Balls that are well manufactured inside and outside. Entirely hand-designed by The Feebles artists, these Match quality balls meet international competition standards.
The Foundation of Paris Hospitals - Hospitals of France
The Foundation has worked since 1989 to improve the daily lives of people in the hospital: careworkers, patients and families of patients.

Since the creation of this Foundation, 8,900 projects have been supported for children and adolescents and more than 6,300 projects for the benefit of the elderly, for a total of more than 15,000 projects carried out in 30 years in French public hospitals.
The funds raised during our campaign respond to the current request. Currently, in the midst of the coronavirus crisis, three needs are a priority :
-Purchase of first aid equipment
-Daily support for careworkers
-Support for patients and their families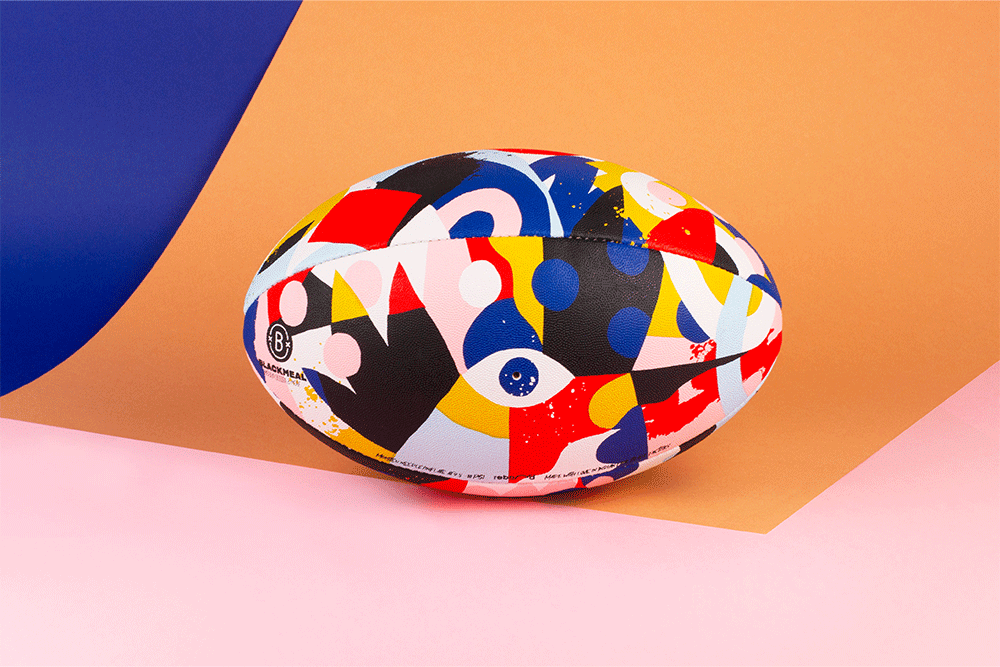 Artist
A design made with 4 hands by Anaël and Gaëtan, the two founding members of the creative art studio The Feebles.
After 10 years of creative collaborations and joint projects, in 2013, Gaëtan Guerlais and Anaël Moreau established the studio The Feebles thas is specialized in graphic design and illustration.
Together, they offer bold and intelligent work constantly mixing different techniques and supports. Led by a free and curious state of mind, they shape a playful and modern universe, offering through their creations a moment of escape. However, efficiency is not forgotten, the image gets the message across. This relevance, they owe it to their complicity; this ability to work together on each project and to build with a common vision.
Les Feebles is a story of encounters, between reflection and creation, thought and tool, laughter and hugs. Design and happiness.