Solidarity balloons for the benefit of the Abbé Pierre Foundation
Rebond x Fondation Abbé Pierre
Give a balloon to your loved ones, help the disadvantaged
By buying this balloon, you directly support the Abbé Pierre Foundation in its actions. A great idea for a Christmas gift that is both committed and meaningful.
"I have a complicated history of homeless nights and empty plates. I started painting four years ago at the CHRS La Traverse in Mende in Lozère. To escape from the sad atmosphere of the place, I put colours in my life! Today, the desire to help those who live in this situation is close to my heart.
These words from the artist Den End, who designed the Rebond balloons for sale in aid of the Abbé Pierre Foundation, sum up the action carried out through this project. That there is "life after the street" and that any helping hand can lead to this life after.
A balloon is so little compared to this same distress. A balloon is a small thing, but a lot at the same time. A source of pleasure and sharing, a box of memories from our childhood, the balloon conveys positive sensations that make us smile, and can become a real vector of awareness and beautiful stories.
It is through a triptych of coloured balls: football, rugby and basketball, that we wanted to try to bring a little comfort to the most deprived, by working with the Abbé Pierre Foundation. For each ball purchased, 10 euros are donated directly to the Foundation.
Football, rugby, basketball... a collective and united effort
Colourful, punchy, artistic: just like its graphic style, Den End wanted to put colour on the balloons to convey a strong message.
An ounce of hope in the depths of the storm. A warm impulse in the midst of the harshness of winter. Balloon in hand, you will feel that you have helped, in a small way, the most destitute people facing housing difficulties.
In order to bring as many people as possible together for this cause, we worked with three different balls: football, rugby and basketball.
As a collective and united response to the great difficulties faced by some of us.
With his expressive and colorful universe, the artist Den End revisits footballs, rugby balls and basketballs. Three media that make the link between pop art and aboriginal art, each approaching art differently.
This basketball is painted and sewn by hand in a factory committed to fair trade. A part of its profits is donated to the Fondation Abbé Pierre,which supports people in poor housing situations.
Technical specifications:
- Size 7 - Match quality
- Laminated rubber
- Natural inks EN-71 phthalate free
- Natural latex bladder
Our balloons are delivered inflated (up to 3 balloons) within 3 to 5 working days via Chronopost.
Rebond now offers Hipli delivery! Receive your balloon in a reusable parcel made from recycled polyester: you just have to send it back thanks to its pre-paid envelope. Hipli means 83% less carbon impact and 25kg of waste avoided. To find out more, go here!
You have 14 days to change your mind! To make a return, you just have to make your request to the customer service at hello@rebond-project.com.
Remember to moisten the needle before inflation! Your basketball should be inflated to between 0.5 and 0.6 bar, or between 7.25 and 8.70 PSI.
Caution: Failure to follow these instructions may result in a risk of puncture or bursting.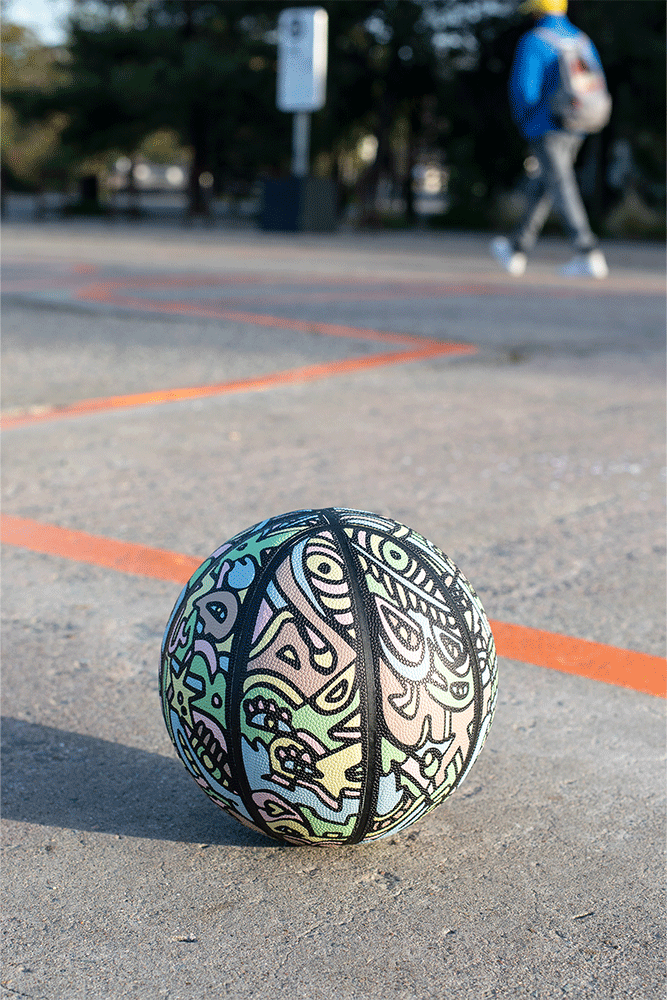 The Abbé Pierre Foundation
The Fondation Abbé Pierre has been fighting for more than 30 years so that everyone can have access to decent housing.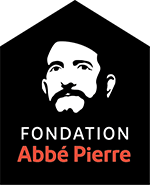 Today in France, 300,000 people are homeless. The Abbé Pierre Foundation fights every day to help the most disadvantaged people gain access to decent housing and a dignified life, regardless of their income.
Recognised as a public utility on 11 February 1992, the Abbé Pierre Foundation finances more than 900 projects per year to combat poor housing and exclusion. These projects are 95% financed by the generosity of the public.
Today, by buying 1 balloon, you are directly enabling the Foundation to work with the most disadvantaged people so that they can find decent housing conditions, without which no life project can be envisaged.
Don't hesitate! Give the gift of happiness this Christmas: to the person who will receive the balloon, and to the person who will be helped by the Foundation thanks to your purchase!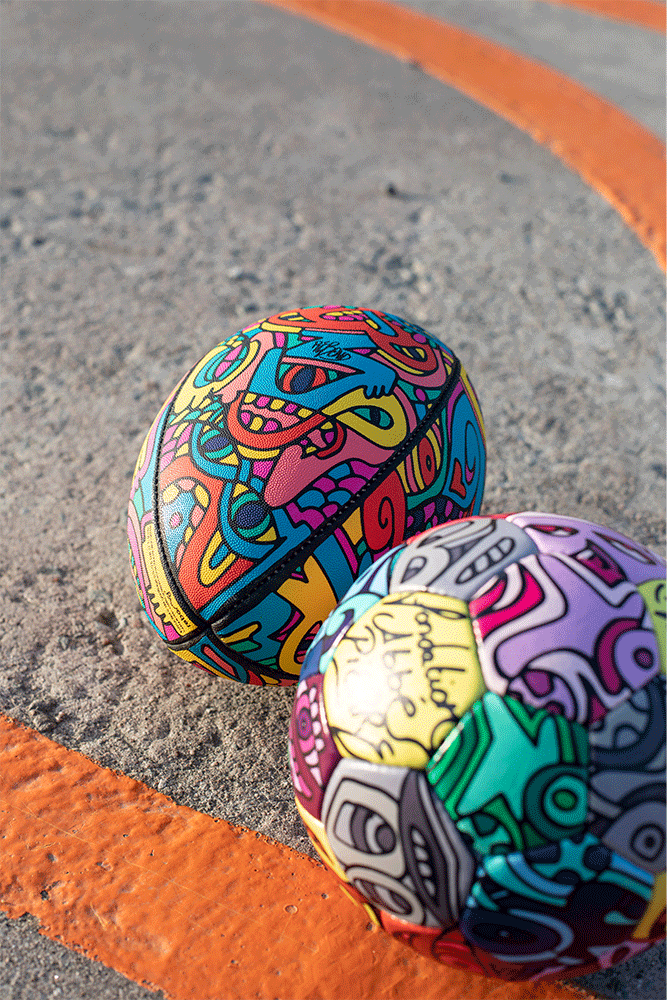 Den End, the artist who designed the balloons
An artist with an evocative story at the heart of the work.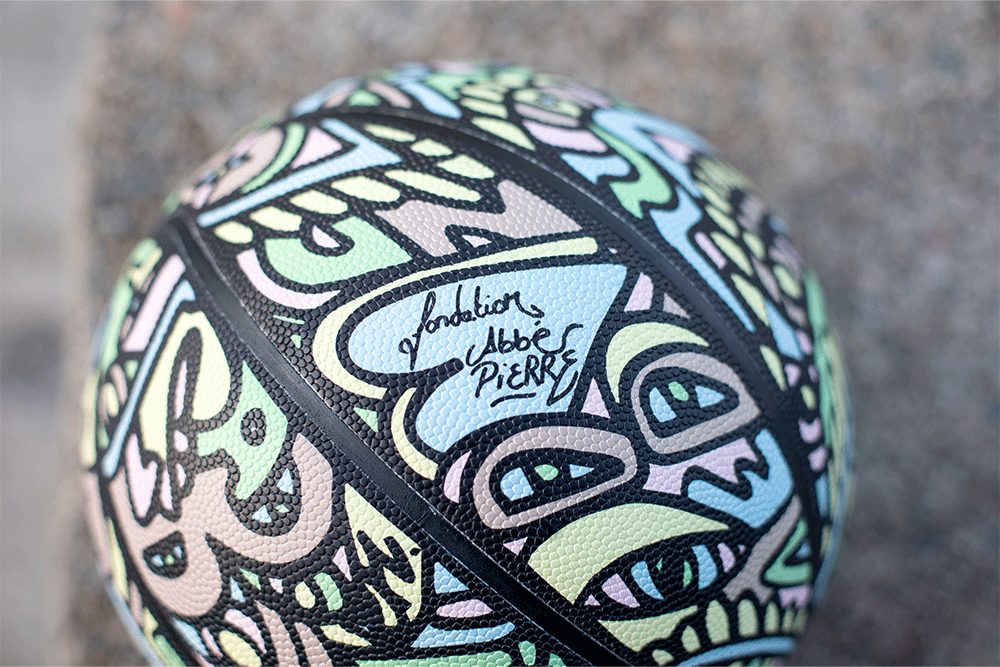 Drawing inspiration from pop art and aboriginal art, Den End, the masked man, wishes to see art expressed everywhere and to allow encounters with others. Coming from a difficult background, he knows the street well, art becomes for him a refuge.
At the beginning, Den End drew on postcard formats, then assembled them to form paintings. Later, while living in a hostel, he met Methab Ali, a Pakistani painter, who asked him to collaborate on one of his large format works.
His life and career then took a turn; indeed he made his first sales and exhibitions from his work with Posca. At the heart of his artistic approach, he became aware of his attraction to exchange, sharing and solidarity.
Expressive, colourful, rich in symbols, her works and her journey are an ode to life, sharing and hope.
DEN END .