A heritage ball at the heart of an educational project
Red Star FC x Rebond
123 years of history on a ball
Football as a mirror of our culture and our society.
At Red Star, the heritage of previous generations is important. On and off the ground, the club has a unique history. A story that represents diversity, solidarity, success, reconstruction, evolution ... A story that makes the identity of the club and its city, a story that engages that of France, of the end of the 19th century to today.
The Red Star x Rebond ball retraces the history of the club in the form of sketches: from Jules Rimet to today's women, via Bauer, his illustrious players, his audience… A story that is not necessarily known of the younger generations, which highlights the history of the territory of Seine-Saint-Denis and our country. Education is a major issue in this department (close to Paris) where 30% of the inhabitants are under 20 years old.
With this ball, the club wants to connect young people to history through a sport that fascinates them: football. A project in line with the social and cultural actions of Redstar LAB.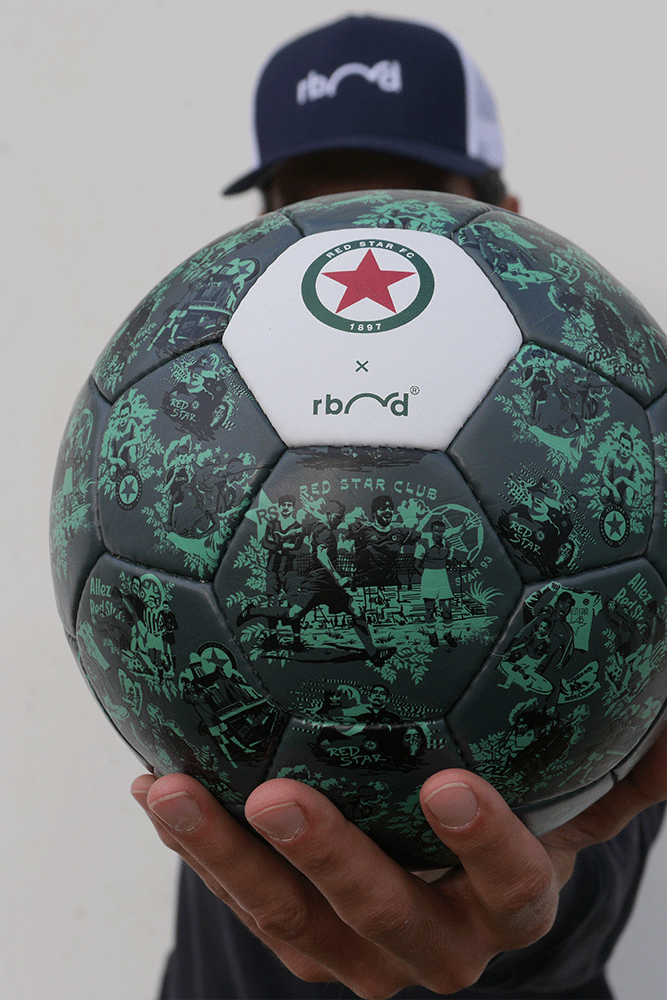 Football Size 5 match quality. Painted and sewn by hand in India, in a factory committed to fair trade and Fairtrade
(see " Punjab, the historic birthplace of the sports ball
"). Phthalate-free product, EN-71 inks. Design by English artists
acid fc
. Part of the profits are donated to the
Redstar Lab
association, working to connect young people to art and culture.
Our balloons are delivered inflated (up to 3 balloons) within 3 to 5 working days via Chronopost.
Rebond now offers Hipli delivery! Receive your balloon in a reusable parcel made from recycled polyester: you just have to send it back thanks to its pre-paid envelope. Hipli means 83% less carbon impact and 25kg of waste avoided. To find out more, go here!
You have 14 days to change your mind! To make a return, you just have to make your request to the customer service at hello@rebond-project.com.
Remember to moisten the needle before inflation! Your soccer ball should be inflated to a pressure of between 0.6 and 0.9 bar, or between 9 and 11 PSI.
Caution: Failure to follow these instructions may result in a risk of puncture or bursting.
Making the ball an educational support
A familiar object as a starting point for educational action
Throughout the school year, in association with the towns of Saint-Ouen and Saint-Denis, the club will visit schools to present the ball and explain the period and historical context of the graphic illustrations represented.
This ball thus completes the "history jerseys" and is at the heart of an educational project set up with the help of the historian Pascal Blanchard and the town of Saint-Ouen, under the umbrella of the Red Star Lab association. This project follows a line of the club, which is to offer young people in the area a cultural education, in order to encourage equal access to culture, as its founder Jules Rimet wished in 1987.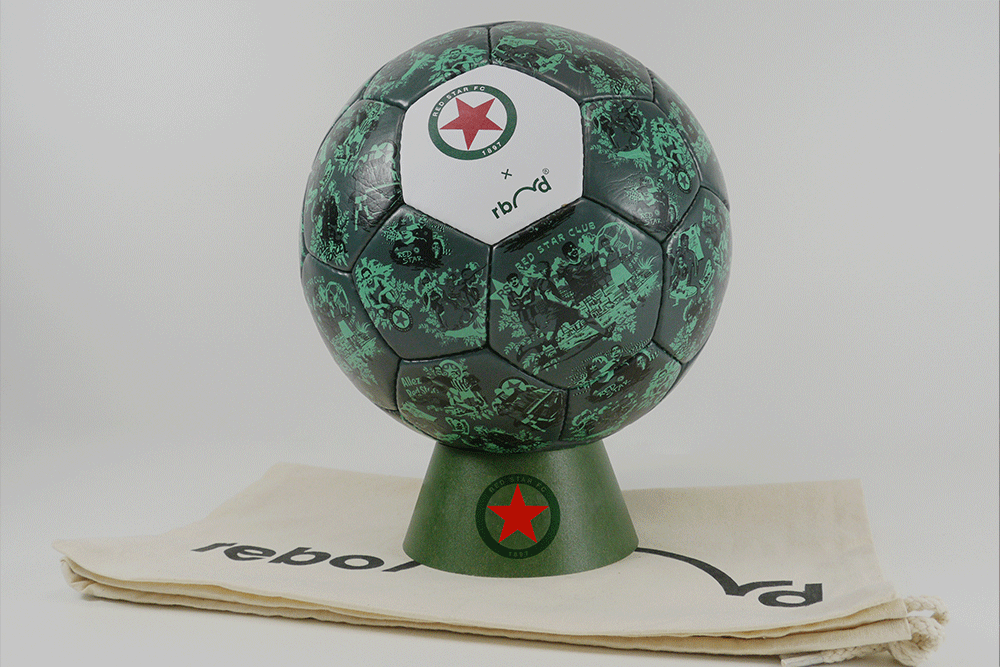 The meeting of two responsible ambitions
Rebond, the young French brand that made these balls, aims to develop sports balls in a different way, with a responsible approach in order to achieve the healthiest balls possible. These balls are produced in India in a factory engaged for the respect of fair trade.
The materials used during production do not contain any phthalates and the print used meets European standards for games and toys. Each ball is delivered in a biologic cotton bag, with a base made from recycled materials, certified 100% PEFC.
Rebond's ambition is to eventually produce balls made from recycled and bio-sourced material, as well to combine French and Punjabi know-how on each ball.
Balls that are well produced inside and outside. The ball was drawn entirely by hand, by the artist collective ACID FC. These balls meet international competition standards, and are conform to match quality playing balls.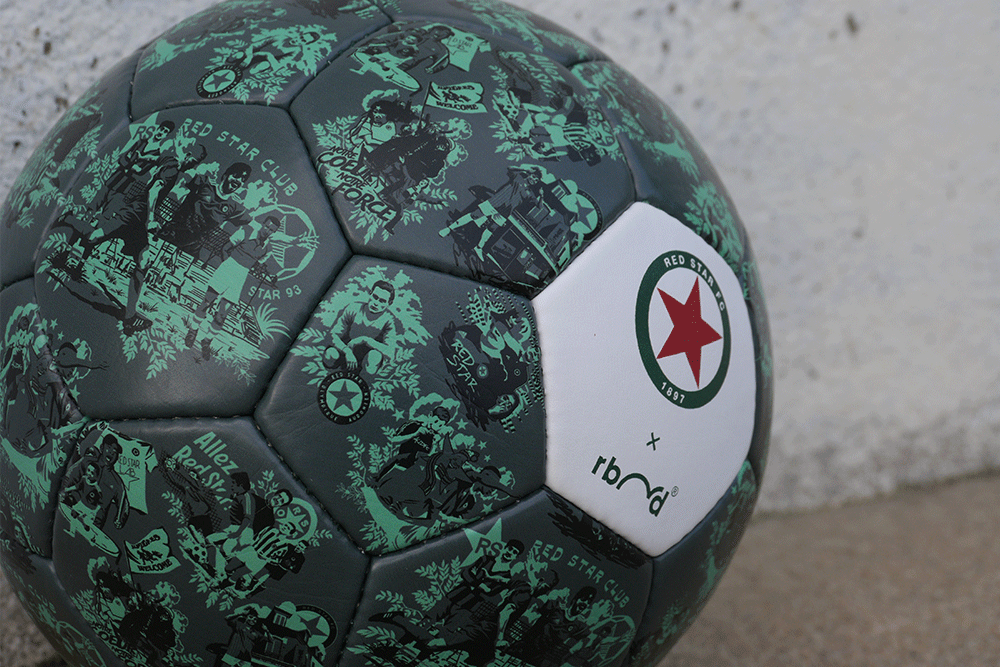 The artists
Acid Fc, a collective of disruptive London artists
«London-based design collective Acid Fc is disrupting and illuminating football culture in psychedelic ways.
We collaborate with open-minded football brands around the world on inspiring and innovative projects. 
Professional technicians in conceptual design, illustration, branding and music. »
ACID FC .