For all the nostalgics, Rebond brings back to life the balloons of that time.
The vintage ball x Bounce
At Rebond, we like to tell you the history of the ball, its origins. In addition to our colorful balls, we wanted to create unique, high-end pieces; true relics of the sport of yesteryear.
On the program: five vintage leather balloonsThese balloons are a true showcase of Punjabi craftsmanship. Entirely handmade, these vintage balloons are made from natural leather patinated, cut into several panels to be then meticulously assembled.

1930 - 1940 - 1950. Three decades that have marked the evolution of the soccer ball by its different methods of assembly, giving them each a particular style.
Soccer 1930
---
The 1930s-inspired leather soccer ball is recognizable by its 12 T-shaped panels, earning it the nickname "T-shape." The geometrically shaped lace-up construction gives it a particularly upscale look.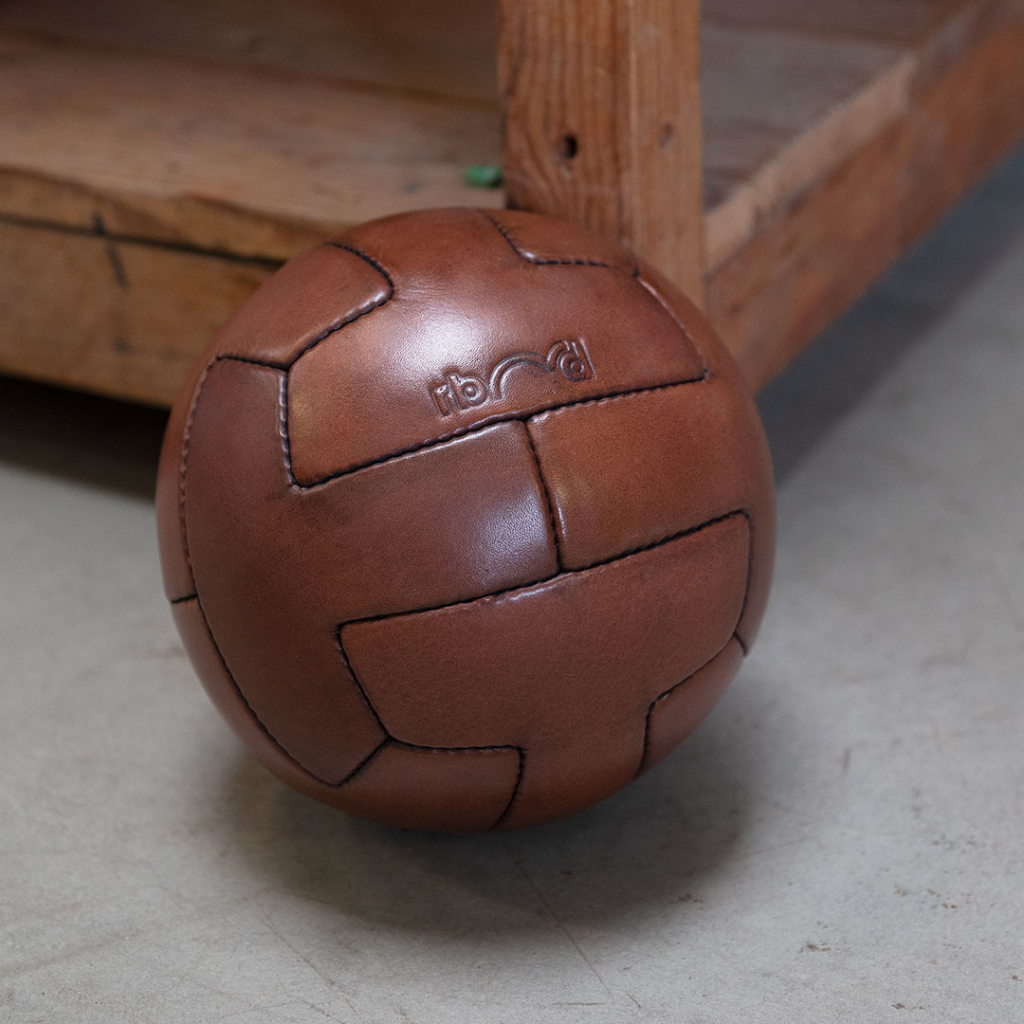 Soccer 1940
---
The 1940 vintage football is a mythical ball. Its 12 rectangular panels allow you to appreciate the quality of the smooth leather, worked by hand.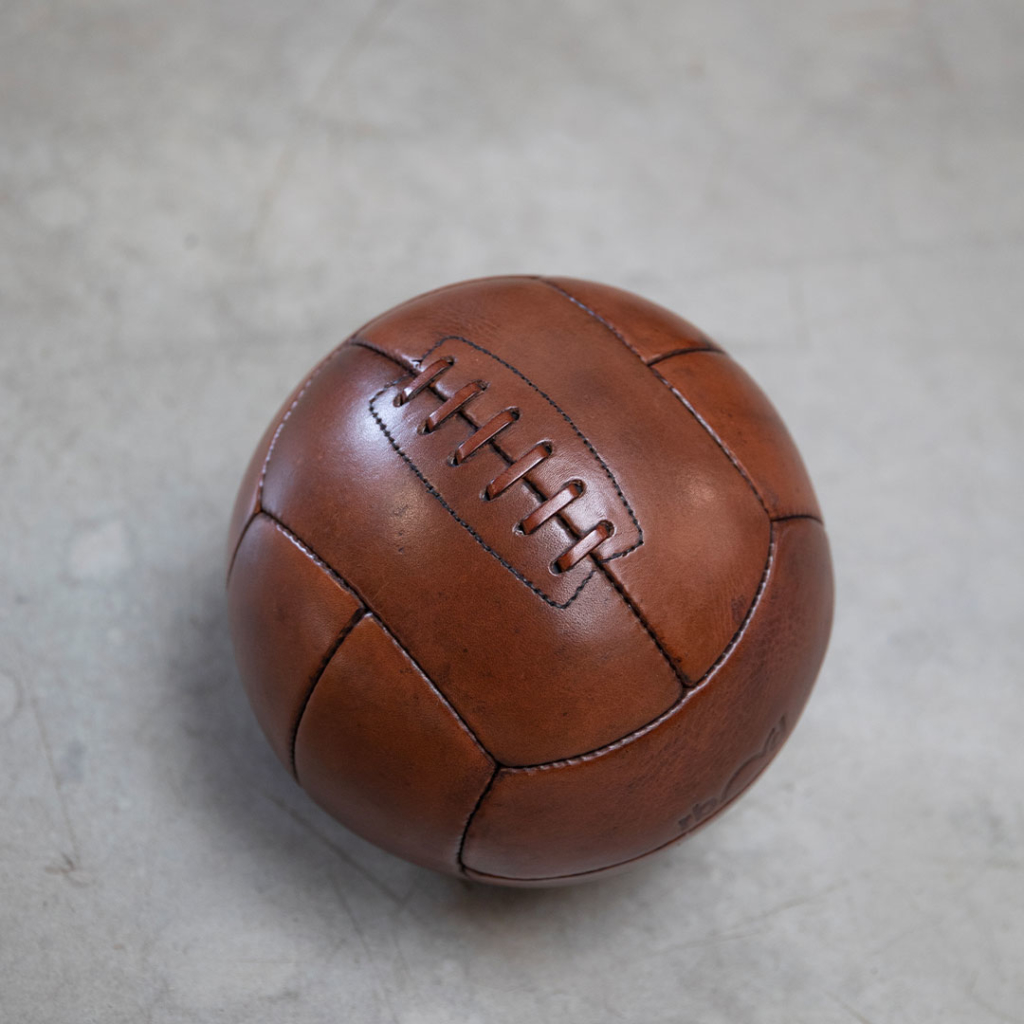 Soccer 1950
---
The 1950's soccer is probably the most reproduced vintage leather football available today. Its 18 panels make it a vintage football with a distinctive style, and a popular decoration ball.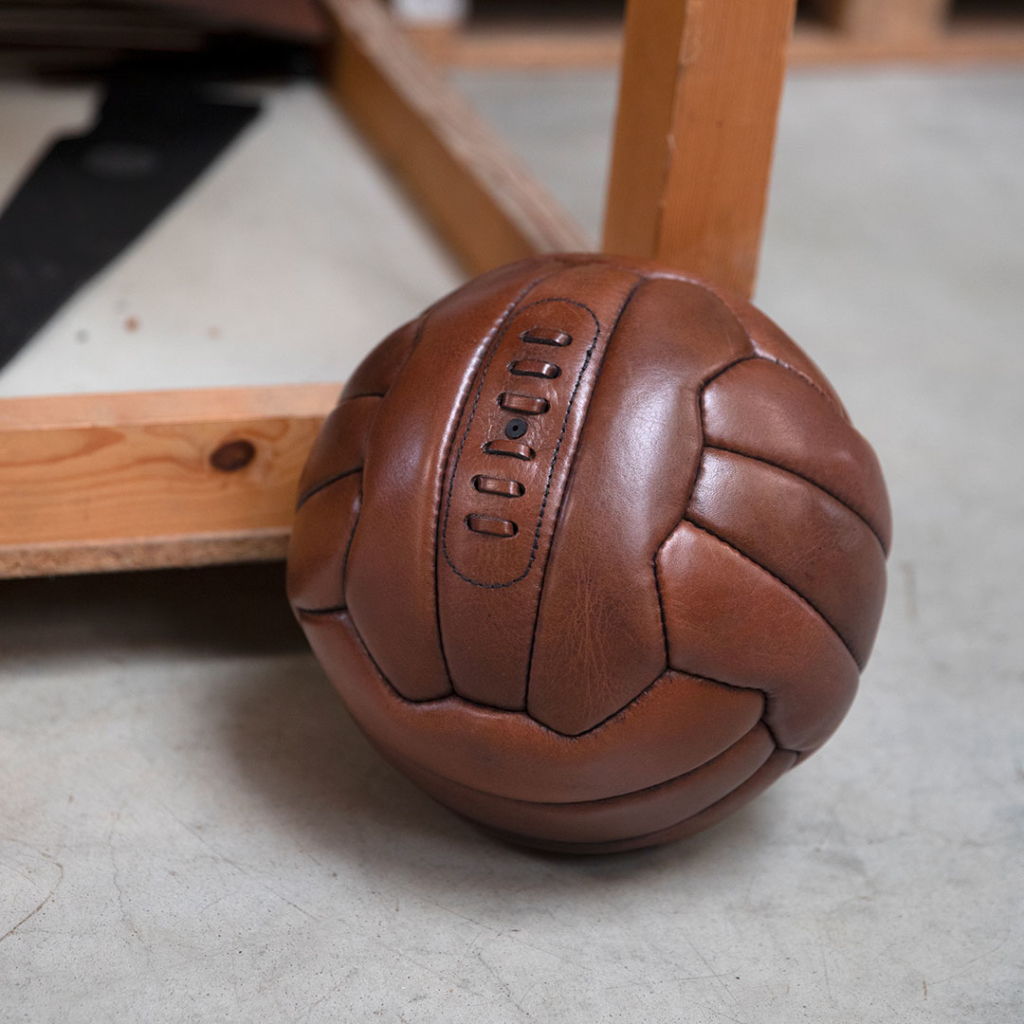 The vintage leather rugby ball is a true collector's item. Its 4 panels of smooth leather with a patina make it an exhibition ball that everyone wants to hold in their hands. The lacing around the inflation valve gives the final touch that makes it an old school ball reminiscent of vintage rugby balls.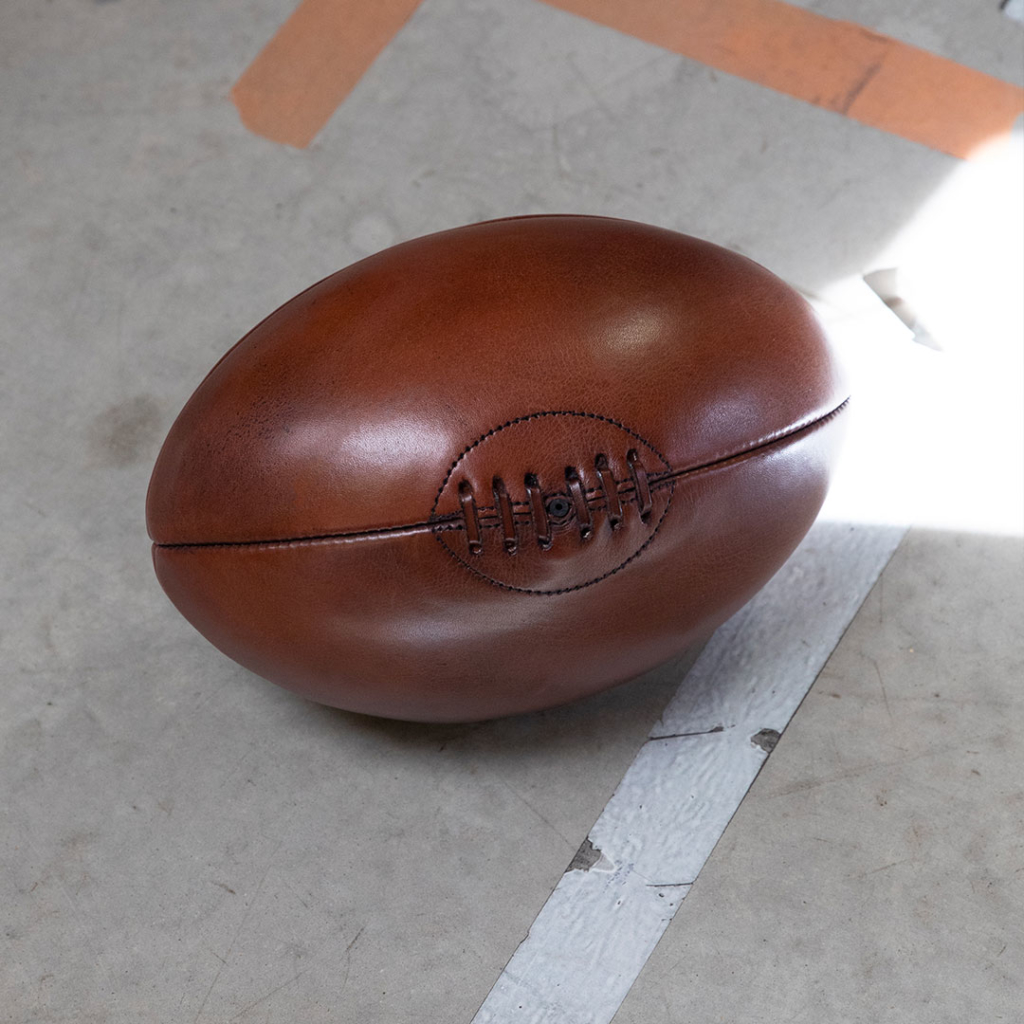 Its 8 crescent shaped panels make this vintage leather basketball a collector's item. A vintage US style basketball, which takes the shape of the traditional, iconic basketball.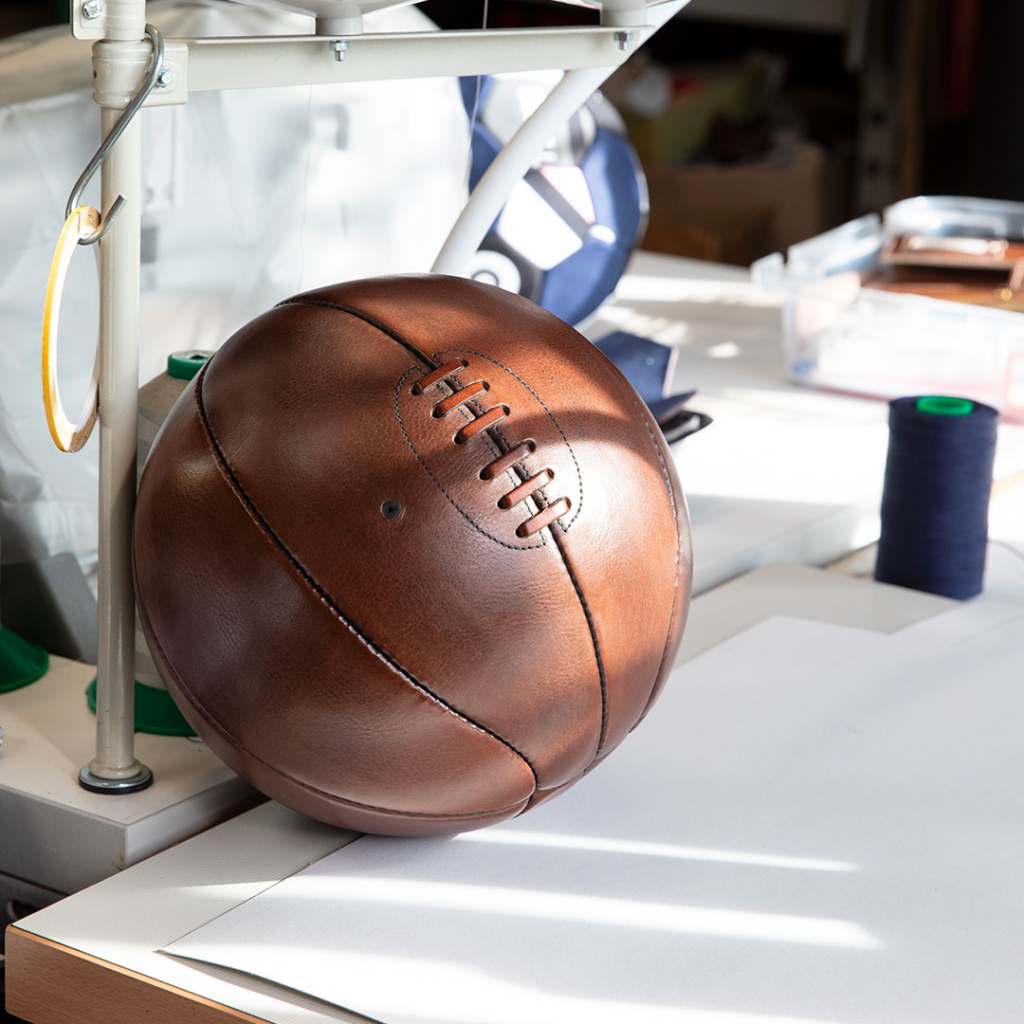 Opt for the personalized balloon
You are looking for a personalized gift, a luxury gift... Opt for the personalized leather balloon!
A date, a first name, a memory... Rebond now offers you to personalize your vintage balloon online. You just have to click on "Add to cart" on the product sheet of your choice to start the balloon personalization.